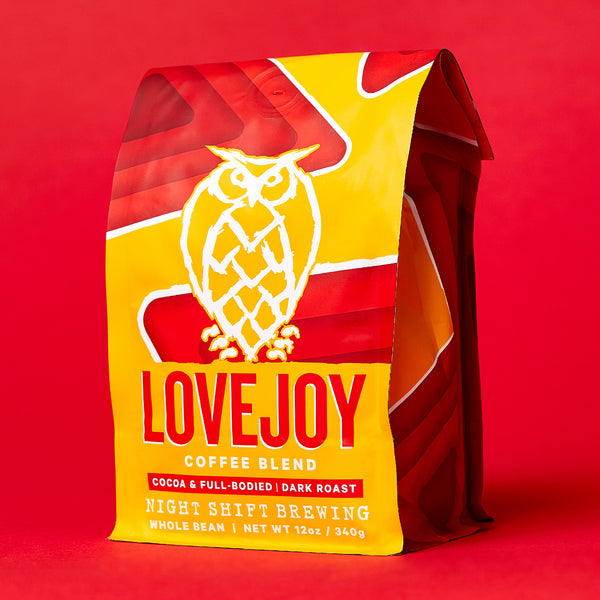 Lovejoy is one of our three flagship blends - a careful mix of Colombian and Brazilian coffees working in tandem to bring bright flavors of cocoa to life. As a drip coffee, Lovejoy presents a smooth, round-bodied cup with hints of bright cherries and roasted walnuts. As an espresso, a syrupy, chocolate body is complemented by a cherry juice acidity and walnut finish.
COFFEE BLEND

60% Colombia
  Region: Nariño
  Process: Washed

40% Brazil
  Region: Minas Gerais
  Process: Natural


Tasting Notes:
  Milk Chocolate
  Bright Cherry
  Walnuts


Roast Level:
  Dark
Never Received My Order
I never received my order. I have reached out 3 times with no response. It will be 3 weeks this Thursday 3/23 since I placed my order. Very poor customer service.
My favorite consistent brew
I rave about this brand and coffee to anyone I can. The beans are consistent and delicious every time. I get great crema and it works well in most forms of brewing!! I've been loving their coffee from the beginning, and I never fear getting anything new, but sometimes the classics are classics for a reason!
Love it and hate it!
Absolutely love LOVEJOY!! HATE that the price has gone way up and my store no longer carries it!
Cold Brew King
Lovejoy makes THE BEST cold brew. We've tried many roasts over the years and we've finally found our mainstay!