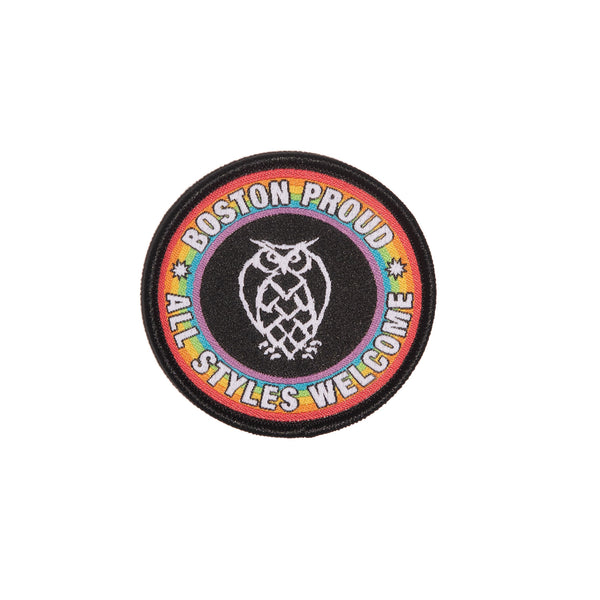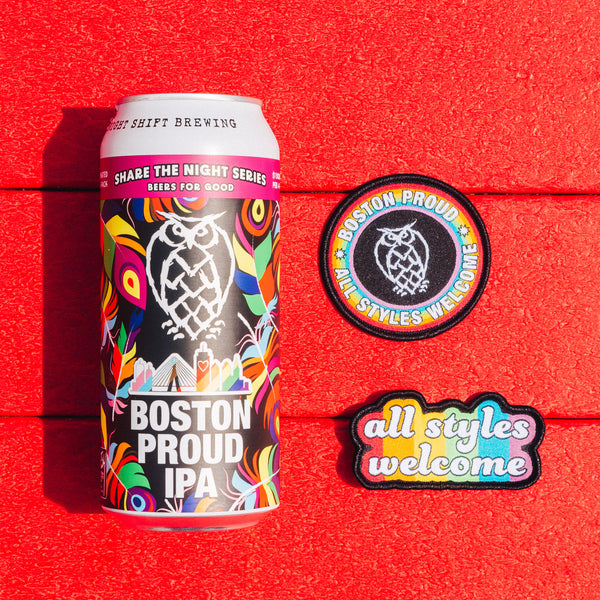 Wear Boston proudly!
Boston Proud is an organization comprised of members of the LGBTQ+ community, Allies, and corporate sponsors who intend to continue LGBTQ+ Pride in Boston in a manner that is free from discrimination based on race, religion, sexual orientation, gender, gender identity, or national origin. 
We've partnered with them as part of our "Share the Night Series." This series of beers gives back to our community with every sip! Enjoy a delicious beer while doing good at the same time. $1 from every 4-pack sold will be donated to Boston Proud.