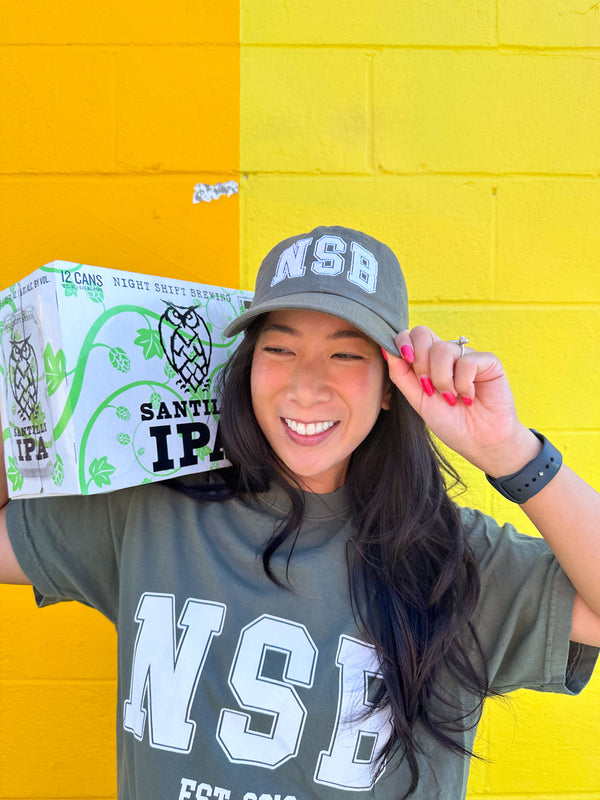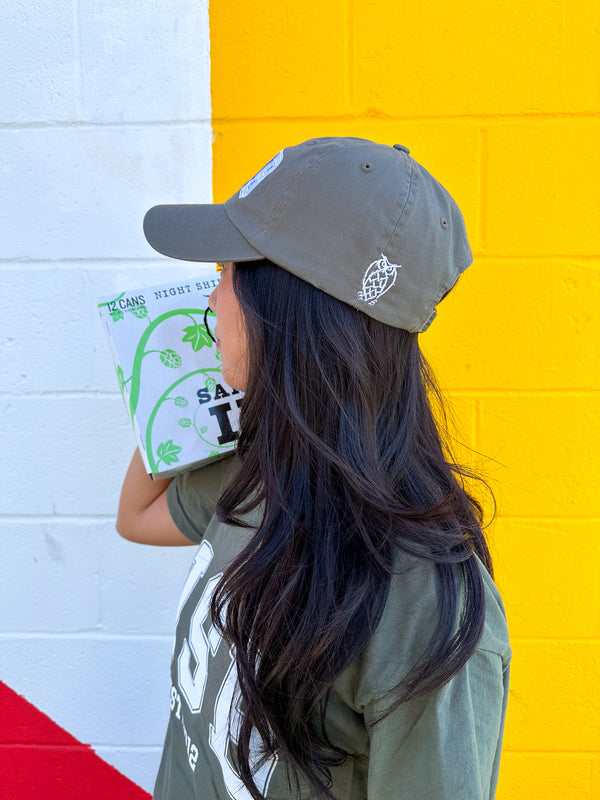 Back-to-school vibes are in full swing! Join the best team in the league and rock our varsity baseball hat. Features embroidered details on the front and back.
Specs:
Dad Hat Style

Color: Olive

White Embroidered "NSB"

White Embroidered "Owl" side

100% bio-washed classic
Hey, Mom...I made the NSB Varsity Team!
Without even trying out you, too, can make the NSB Varsity Team, by simply purchasing this terrific cap. [ I think baseball refers to them as caps,…right? I guess they're hats, as well.] Plus, who knew NSB had a varsity baseball team? Maybe they play in their beer gardens somewhere. Anyway…silly me. Love the new NSB merch! Get the NSB Varsity sweatshirt, too! You be stylin'.